Company qualification
Business license
HUBEI LIWEI AUTOMOBILE CO.,LTD
Registered capital: 105,980,000.00RMB
Date of establishment: August 19, 2009
Scope of business: Production and sale of special purpose vehicles.
Address: No.669, Traffic Road, Suizhou City, Hubei Province, China.
Issued by Suizhou Administration for Industry & Commerce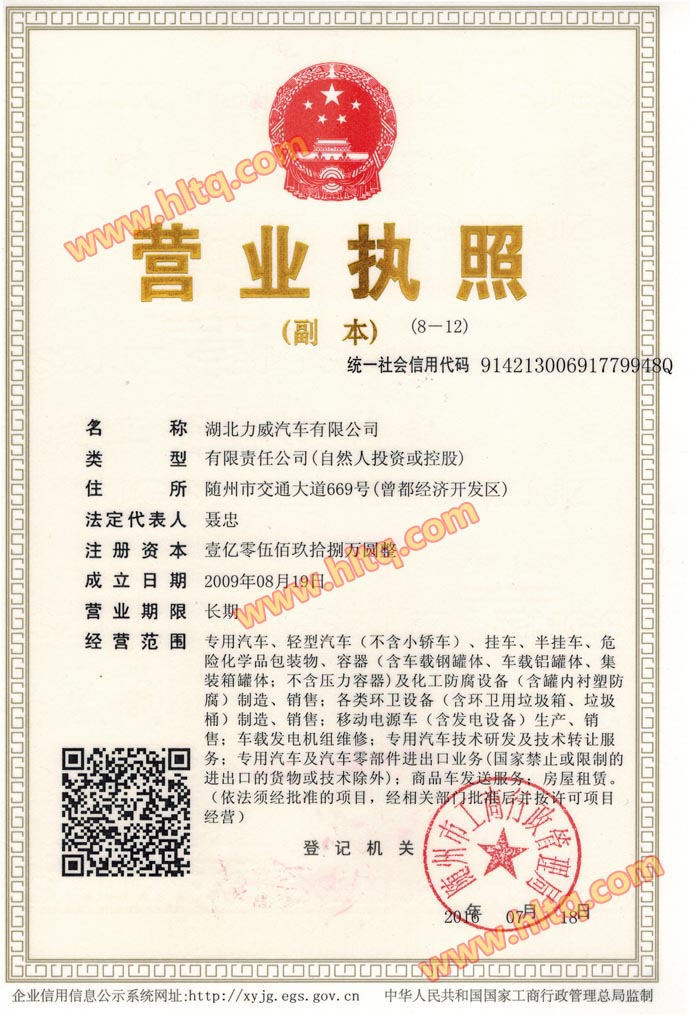 Automobile Manufacturer approved by
Ministry of Industry and Information Technology of the People's Republic of China
Hubei Liwei Automobile Co.,Ltd has acquired the production qualification of special purpose vehicles.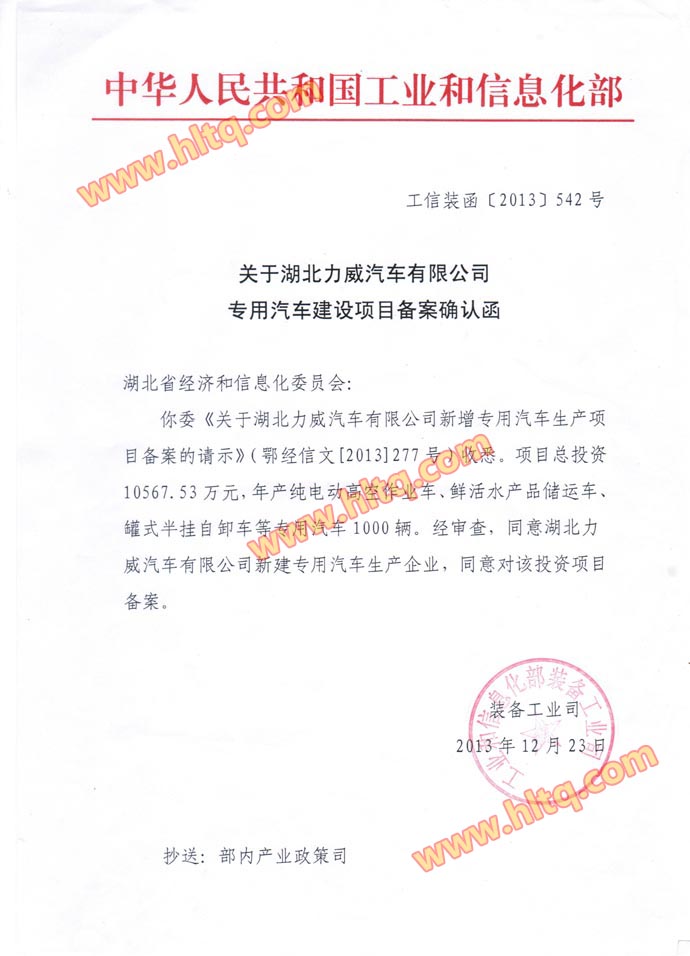 National production license for industrial products
Issued by Hubei Bureau of Quality and Technical Supervision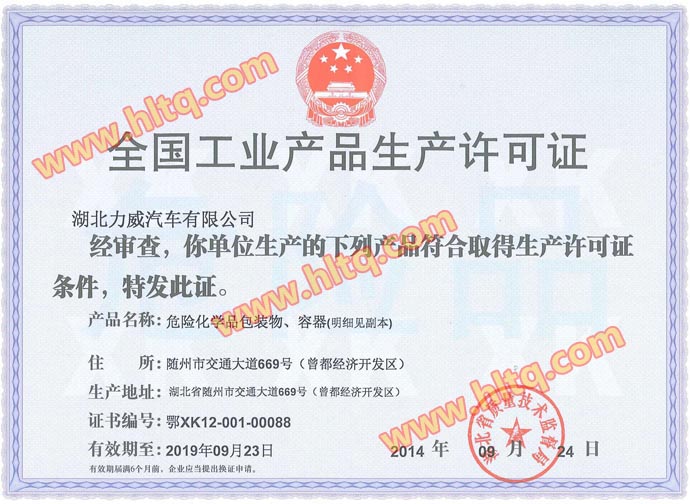 Certificate of quality management system certification ISO9001:2015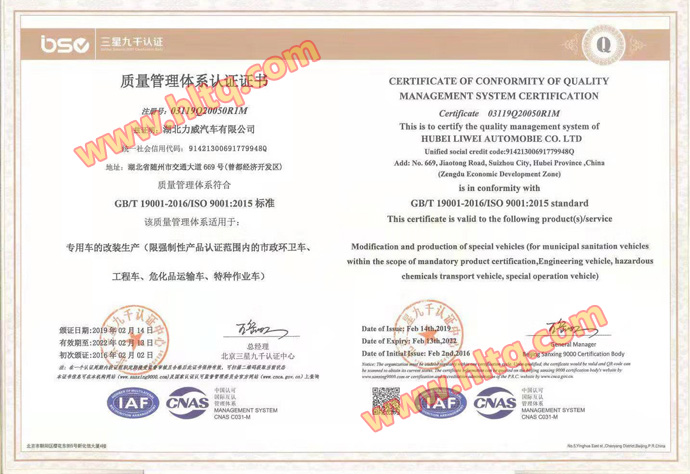 Certificate of environment management system certification ISO14001:2015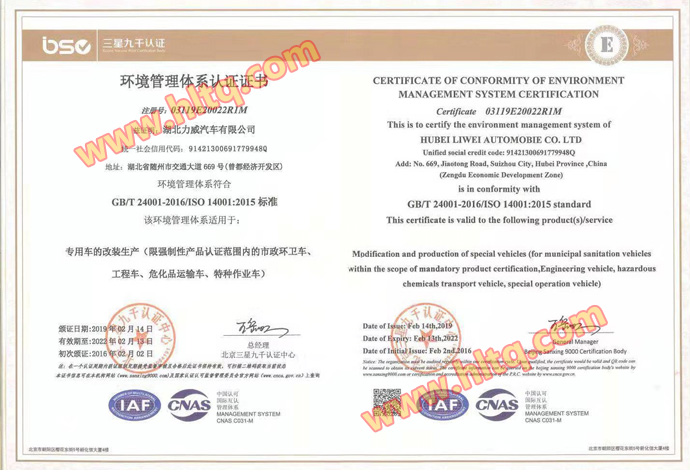 Certificate of occupational health and safety management system certification OHSAS18001:2007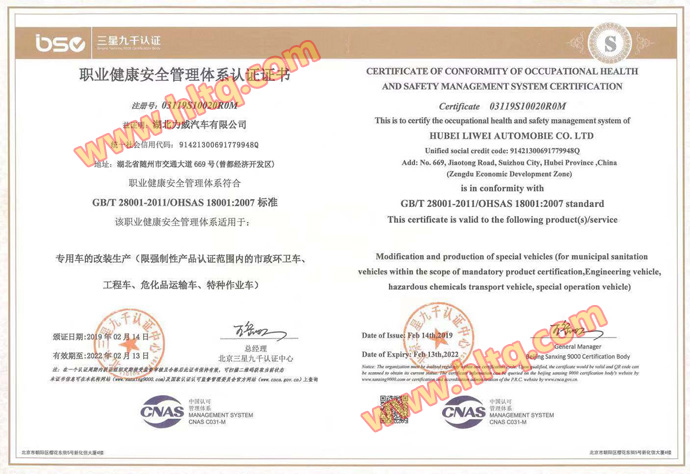 Certificate of advanced technology enterprises
Issued by
Department of Science and Technology for Hubei Province
Department of Finance for Hubei Province
Hubei Provincial Tax Service, State Administration of Taxation
Hubei Local Taxation Bureau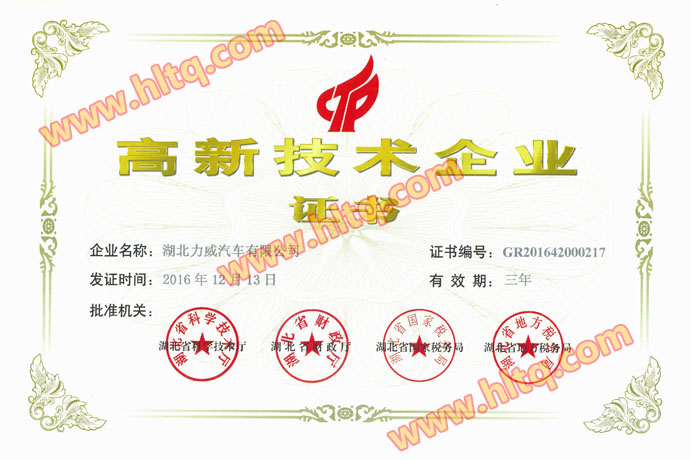 Five-star evaluation and certification of commodity after-sale service
Certificate number: NS117FWB0349R0S-5
Certification basis: GB/T27922-2011
Query address: www.cnca.gov.cn
Certification and Accreditation Administration of the People's Repulic of China