Product introduction: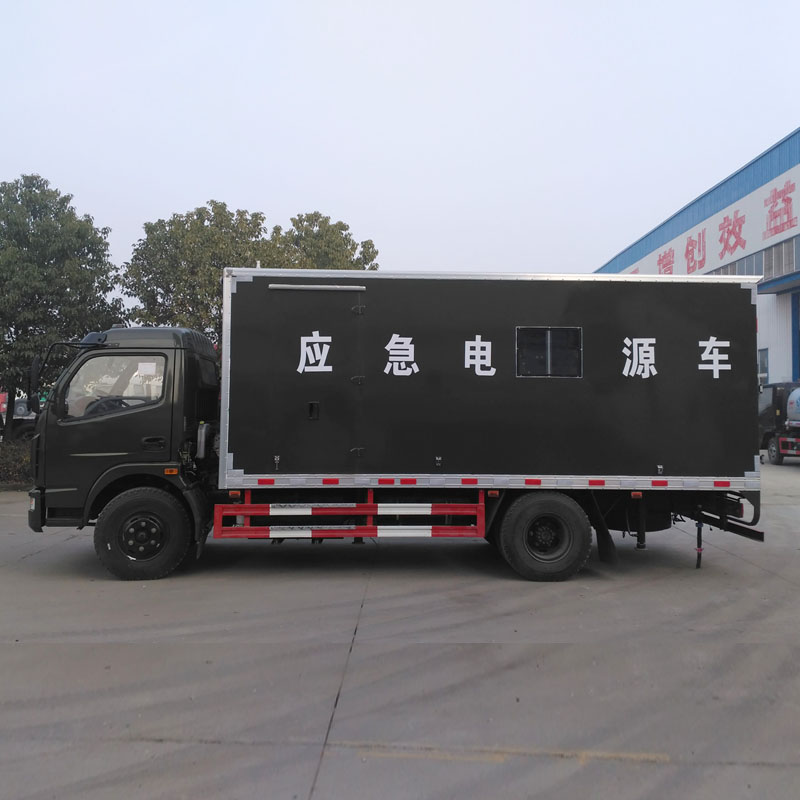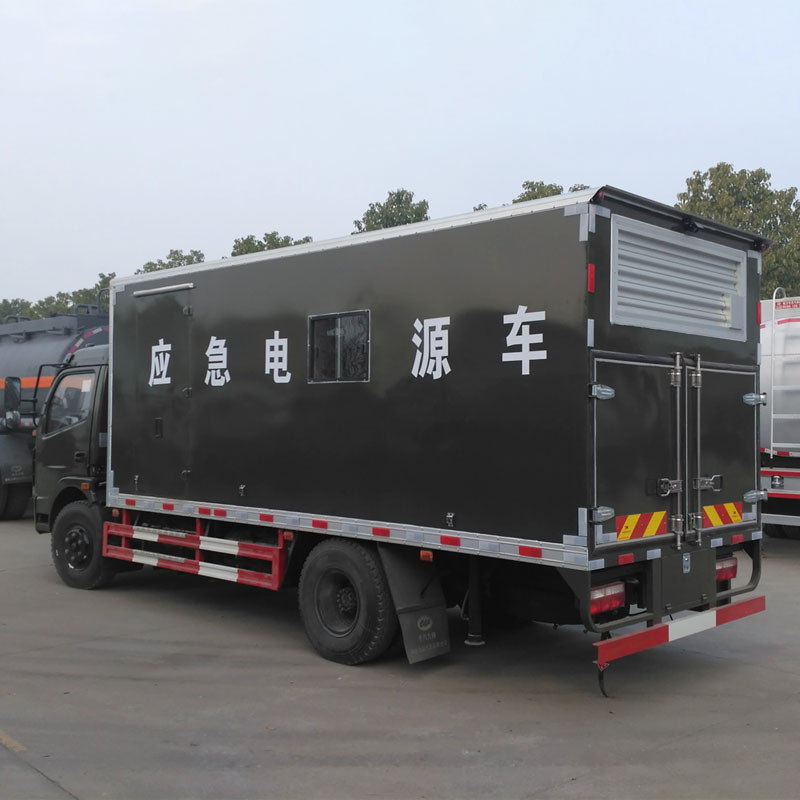 Vehicle parameters

Vehicle Model

HLW5090XDYE

Vehicle Brand

HLW

Overall dimensions

7160x2200x3150mmmm

Curb weight

8080kg

Power selection

≤300KW
Chassis parameters

Chassis model

EQ1090T9ADJ3AC

Chassis brand

DONGFENG

Overall dimensions

6695x2180x2350mm

Wheel base

3800mm

Front/rear wheel track

1750/1586mm

Front/rear suspension

1180/1715mm

Approach/departure angle

22/13°

Maximum speed

80km/h

Chassis Manufacturer

Dongfeng Automobile Co.,Ltd

Cab

Configuration

Single row cab,air conditioner,allowable 3 passengers,cab can be flipped

Color

White,other color is optional

Engine

Model

YC4FA120-33

Emission

Euro 3

Type

4 cylinders, in-line,4-stroke,water-cooled,turbo inter-cooling,diesel engine

Rated power

120hp,rated power speed 3200rpm

Displacement

2982ml

Bore x stroke

96x100mm

Manufacturer

Yuchai Diesel Power Co. Ltd.

Tire

Size

7.50R16,steel wire tire

Number

6+1 nos

Frame

192mm

Brake

Air break, electronic flame out, exhaust brake

Fuel tank

100L,steel

Front axle

3.0T

Rear axle

5.5T

Drive form

4X2

Rated voltage

24V,90Ah

Brake system

Air brake

Transmissions

5 speed forward 1 reverse.

Steering device

Power assisted steering

Steering wheel

Left hand drive

If there is a slight change in the chassis parameters above,please take the actual product as the standard
Power supply truck structure parameters

NO.

Item

Description

1

Van body

Front equipment area and rear operation area. The structure of the van body is made of galvanized steel plate on the outside, skeleton in the middle, insulation layer filled, color steel plate on the inside, tool box and outline lamp.

2

Hydraulic system

Hydraulic oil tank, oil pump, valve body, filter element and four hydraulic outriggers

3

Standard accessories

Lift lamp, alarm lamp, vehicle backup camera (display screen, camera), with a set of vehicle-mounted tools, a warning board and two dry powder extinguishers

4

Power supply system

The power supply truck is equipped with generator set and accessory equipment according to customer's requirements, and the power is optional.

Sales Manager: Mr Cheng Bo
E-mail: cb@hltq.com
Mobile Phone: +86 13908667790
Wechat: +86 13908667790 (or: lovecxiwen)